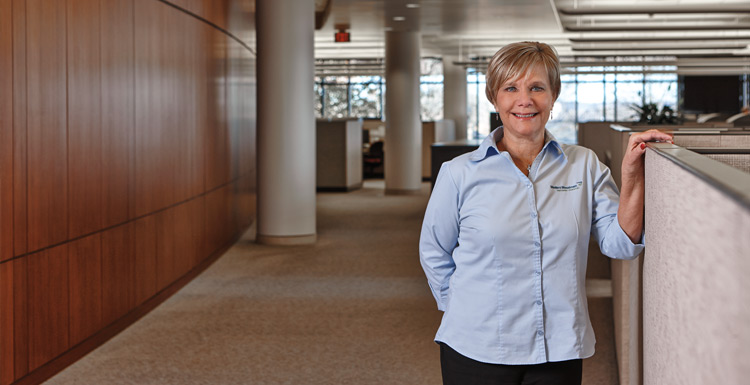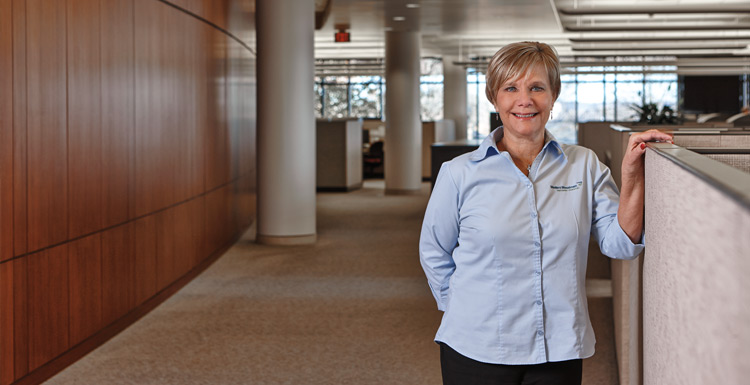 Chris's story
In the late '90s, Chris Carlson, Orion, Illinois, and her husband, Dennis, were just getting back on their feet.
Their trucking business had taken a hit due to the economy. With four sons at home, they'd struggled to make ends meet. In a stroke of good luck, both Chris and Dennis found new jobs. Things were looking up.
Then, in an instant, they weren't.
No saying goodbye
Chris, Dennis and three of their kids stopped at a friend's house over Memorial Day weekend. Chris was inside visiting, while Dennis went outside to shoot hoops with the boys. "One minute he was talking to us. The next minute he was outside, and it was done," remembers Chris.
Dennis was only 47 when he died of a massive heart attack. Chris was 40 at the time.
"There was no saying goodbye. There was no planning for anything – it happened that fast."
The eldest of their four sons graduated from high school just three days after his father's funeral. College costs were just around the corner.
"It was the most difficult time in my life," says Chris. "I had to figure out how I was going to take care of these kids, and I didn't know what to do next."
Peace of mind
Chris turned to Joe Schurr, a Modern Woodmen representative she'd known for years. Joe helped Chris file the claim on Dennis' life insurance, and he wrote a new certificate for Chris as well. "He handled everything quickly and really calmed my fears," says Chris.
Without the life insurance proceeds, Chris wouldn't have been able to pay for Dennis' funeral with what little savings they had. The proceeds also allowed her to put a down payment on a new house. She saved the rest for emergencies. "It left me with some peace of mind, but I do wish we would've had a little more coverage," admits Chris.
Don't learn the hard way
Now a grandmother, Chris is firm with her sons when it comes to life insurance."I've stressed how important it is for them to get life insurance – not just on themselves, but on their wives and children as well," she says.
Chris has worked at Modern Woodmen's headquarters in Rock Island, Illinois, since 2001. In her current role, she assists in the compensation of Modern Woodmen representatives. She says working for a life insurance provider is fitting, given her personal experience with loss.
"Life insurance should be a priority for everyone," says Chris. "I don't want any of my friends or family to learn the hard way."
There was no saying goodbye. There was no planning for anything – it happened that fast.
CHRIS'S REPRESENTATIVE

Joseph W Schurr
Financial Representative