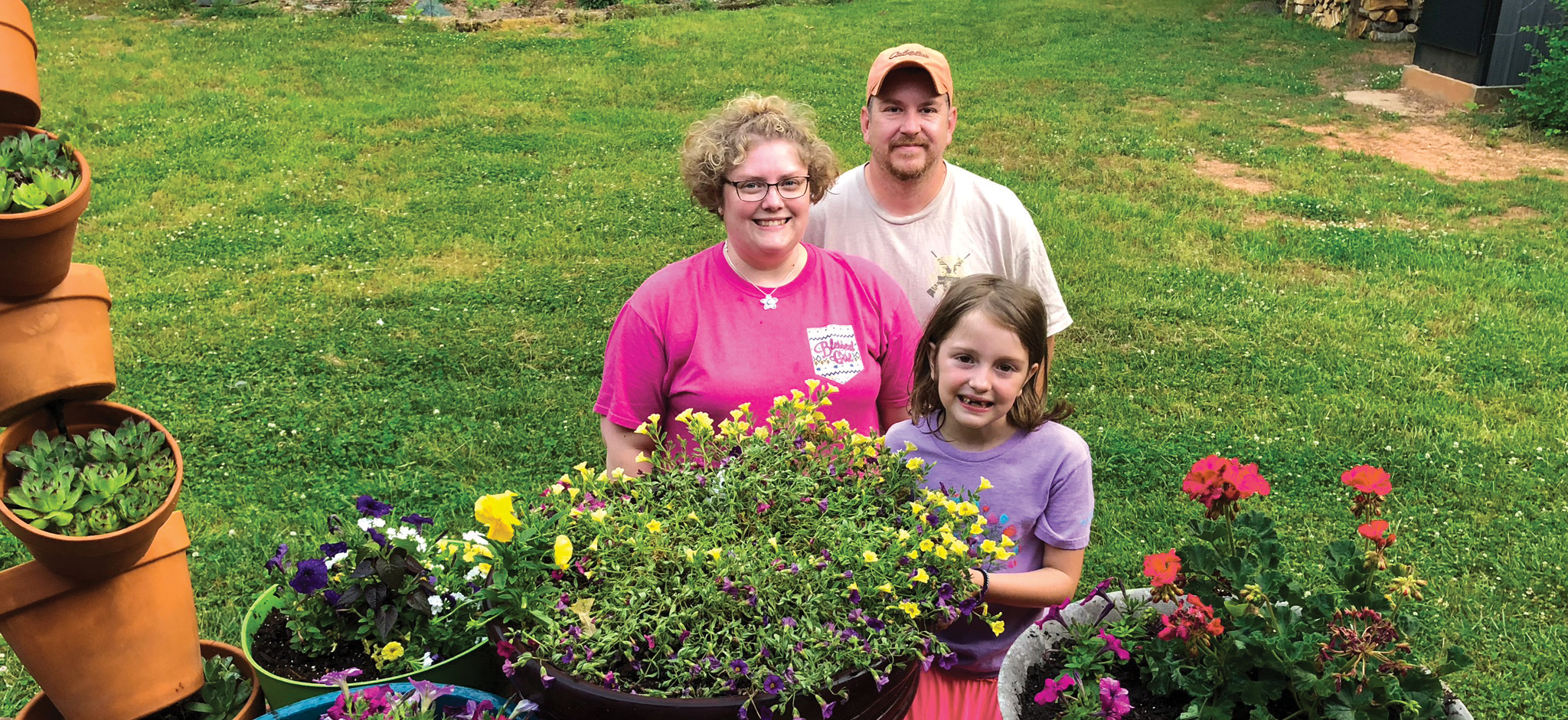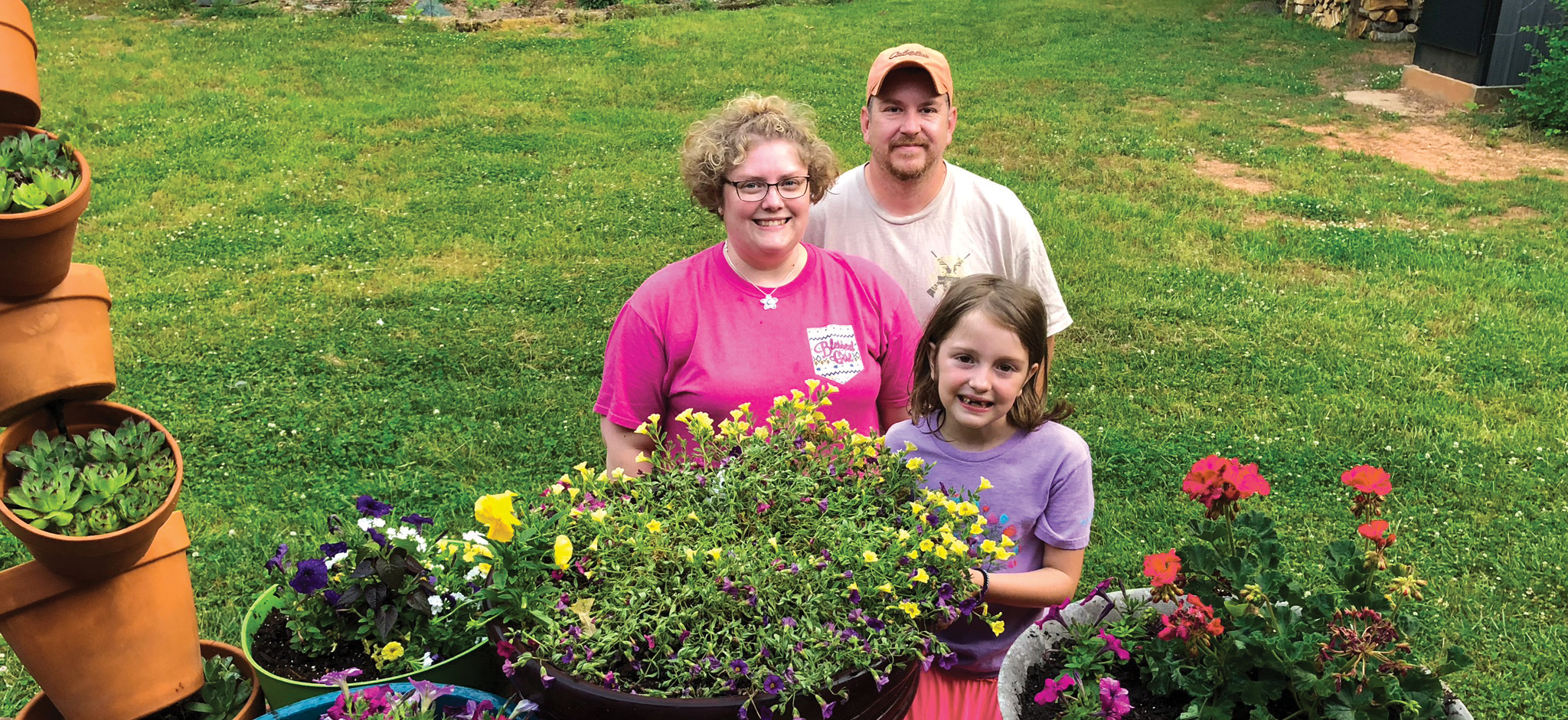 A Day to Remember
Alesia's tight-knit family was always together – from watching TV to playing outside to spending time at church and at the beach. Alesia and Branson were married 13½ years before a tragic accident cut Branson's life short.
The Langley family's story
One family memory sticks out in Alesia Langley's mind.
Alesia, her husband, Branson, and their 9-year-old daughter were outside at their house. Their daughter was playing while Alesia and Branson struck 6,000 matches. They were preparing a project – crosses crafted out of burned matches – for Bible school, and they were getting a little goofy.
"We were laughing and joking and having a good time," remembers Alesia, a member from Asheboro, North Carolina. "It was a good day."
That was mid-July 2019, months before the COVID pandemic would strike, changing the world as we all knew it. And mere days before a tragic accident would strike, changing the world as Alesia knew it.
The day everything changed
On the morning of July 18, 2019, Alesia received a call at the courthouse, where she works in the district attorney's office. Branson, an arborist at the North Carolina Zoo, had fallen out of a tree. It didn't look good.
"When I first got the call, I started getting hysterical," Alesia says. "When I found out he was gone, I lost it."
Alesia's mind was numb on that horrible day. But she does remember the support she received from Lily Ritch, her friend and Modern Woodmen representative.
"Lily was there for me," Alesia says. "Before she left, she told me not to worry. She and her dad [Fred Burgess, a Modern Woodmen managing partner] would take care of everything for me."
The impact of life insurance
Branson had just purchased life insurance through Modern Woodmen a year before. He also had other policies and retirement accounts through work and other companies.
In the days and weeks following Branson's death, Lily offered friendship, helped Alesia through Modern Woodmen's claim process and provided financial advice. Her thoroughness and caring touch were a comfort compared to some of the headaches Alesia experienced with other companies.
Alesia used a portion of the death proceeds to pay for Branson's funeral. She also paid off the family's debts and moved closer to her parents. That was a particular blessing when COVID-19 closed her daughter's school and Alesia still needed to report to work.
Lily helped Alesia figure out a strategy for the funds Branson left behind to protect his family. She helped ensure Alesia would have money when she needs it … now and in the future.
"Knowing I have that money there is such a stress reliever," Alesia says. "Of course, I would rather have Branson here in this house. Part of me died that day."
Knowing I have that money there is such a stress reliever.
The fraternal difference
When Modern Woodmen representative Lily Ritch first met with the Langley family in 2018, money was tight. Medical bills caused by Alesia's ankle injury and other health issues added to the family's debt.
Lily helped the family develop a budget, secure life insurance protection for their daughter and secure the extra life insurance coverage Branson needed at an affordable price. Modern Woodmen paid Branson's death claim a little over a year later.
"It's a tragedy their husband and father isn't here," Lily says. "But it would be so much harder if they also had to worry about debt."
Branson's was the first death claim Lily helped with as a new representative. This experience has deepened her commitment to the important role she plays in her members' lives.
"We are financial representatives, but at the heart of who we are, you'll see fraternal difference makers," Lily says.
As a tribute, Lily's Modern Woodmen youth service club hand-delivered flowers to Branson's grieving co-workers at the zoo. Extra flowers were placed around the zoo for guests to enjoy.
"You're more than a number at Modern Woodmen," she says. "You're part of a family."
THE LANGLEYS' REPRESENTATIVE

Lily Ritch
Financial Representative
---
""It's a tragedy their husband and father isn't here. But it would be so much harder if they also had to worry about debt.""
Additional products and services
Talk to a representative to see what's best for you.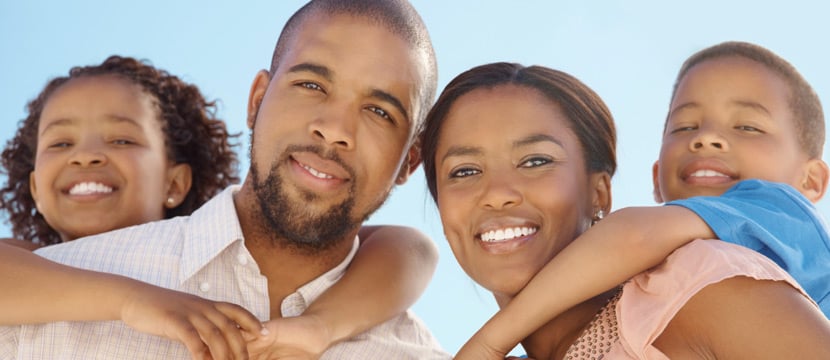 Product
Universal life insurance
Universal life insurance is a kind of permanent life insurance coverage that provides flexible protection and cash accumulation that you can adjust as your needs change.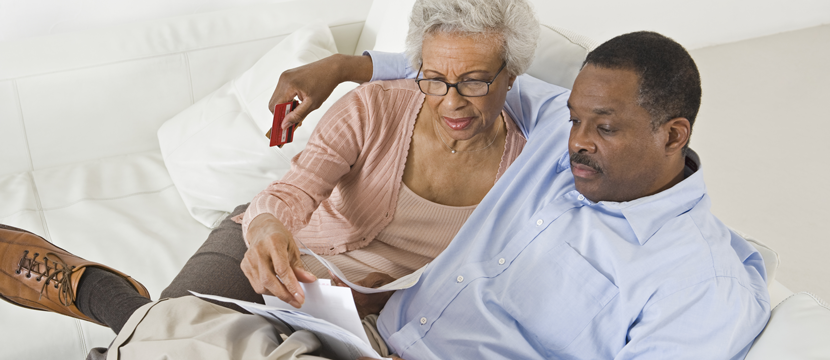 Fraternal program
Final Wishes Resources
Get your "house" in order and share your late-in-life/end-of-life wishes … or help a loved one with this important task. These guides help members plan, organize and start conversations.