Modern Woodmen of America's Impact Maker Award program seeks to congratulate and reward Modern Woodmen members who hold unique and impactful events for members in their communities.
Each year, Modern Woodmen will recognize 15 events held throughout the country. Winning groups receive a certificate, a commemorative award, a $250 donation to a charity of their choice and $50 toward a celebratory activity.
"Even with the challenges of 2020, these members went above and beyond to make an impact," says Jill Lain Weaver, Modern Woodmen's chief fraternal officer. "Their passion for giving back is truly something to celebrate."
Congratulations to the 2020 Impact Maker Award winners!
---
Service projects
Chapter 15456
Hagerstown, Maryland
The group prepared "Going On Low Fuel" (GOLF) bags for over 2,000 local hospital staff members. To keep the activity safe and socially distanced, the bags were individually assembled by members in their homes, then delivered to the hospitals to be distributed.
Chapter 10041
Provo, Utah
After learning that domestic child abuse increased during the pandemic, members prepared and donated treat kits for children at the Children's Justice Center.
Summit chapter 18322
Tampa, Florida
Members held a bingo game with residents of an assisted living facility, with personal care items as prizes. A musician was hired to play live music during the event.
Social activities
Chapter 15262
Dell Rapids, South Dakota
Members participated in a virtual family pizza night. The chapter distributed pizza-making kits with dough mix, sauce, cheese and pepperoni, then members prepared the pizzas together during a video chat.
Chapter 17353
Morrisville, North Carolina
The chapter held a virtual Modern Woodmen-themed bingo night on Zoom, which allowed members to interact while learning more about their membership.
Chapter 8983
Caro, Michigan
Chapter members participated in a virtual painting night. Materials were delivered in advance, then members joined a Zoom meeting to chat and follow along with an instructional video.
Educational activities
Chapter 11071
Anderson, South Carolina
The group participated in a virtual morning talk show called "Ladies of Liberty Highway." The chapter leader brought two panelists, a realtor and a property and casualty insurance agent, and encouraged members to ask questions as part of the lighthearted discussion.
Youth service club 13861-1
Graham, North Carolina
Early in the year, young members wrote poems about famous Black Americans to read to residents of a local nursing home. After the reading, members served lunch to the residents.
Chapter 9970
Cumberland, Maryland
The group participated in a virtual tour of Antietam National Battlefield, the site of a Civil War battle. A tour guide from the museum walked participants through the battlefield live on Zoom, then answered questions from the members at the end of the event.
Hometown Hero events
Chapter 12
Sterling, Illinois
Members recognized the director of Rock River Valley Self Help Enterprises, who was in her 45th year of serving those with special needs in Whiteside County. Guests shared personal stories of working with her.
Chapter 385
Marshalltown, Iowa
The group honored an 86-year-old woman who made hundreds of face masks for the community. The chapter invited her family members, past piano students and other guests to a virtual award presentation on Zoom, where attendees were able to share personal stories about her impact.
Summit chapter 18262
Ellicott City, Maryland
Members held a virtual Hometown Hero celebration to recognize a woman who was hit by a car while volunteering for local flood relief efforts. Guests spoke about the impact she has made on the community.
Matching Fund events
Chapter 11621
Westminster, Maryland
The group held a drive-thru food truck fundraiser for a family whose home burned down last summer. With the support of the community – and funds matched by Modern Woodmen's corporate office – the event raised enough money for the family to pay a down payment on a new home.
Chapter 8739
Portage, Michigan
Young members held a chili cook-off to raise money for the Kalamazoo RESA culinary arts program.
Summit chapter 18305
Dell Rapids, South Dakota
Members held an online raffle to benefit the Dell Rapids Museum, which helped keep the museum open through the pandemic.
Your financial representative
Meet a Modern Woodmen representative in your community and begin to explore how shared values can work for you.
---
Find a rep near you
Need help finding a representative?
If you're unable to find a Modern Woodmen representative in your community, we'd like to help.
Contact the home office
I'm here to help
Find another representative
Additional products and services
Talk to a representative to see what's best for you.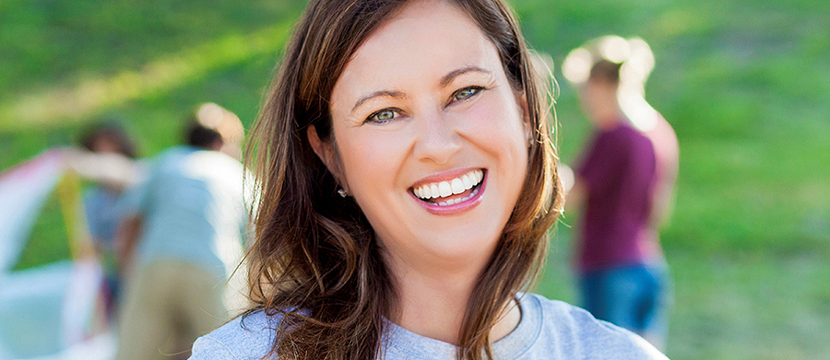 Benefit
Chapters
Chapter activities in communities across the nation provide opportunities for members of all ages to volunteer, socialize and learn. Chapters also raise funds for local causes.
View more member benefits