This is the third year of Modern Woodmen of America's Impact Maker Award program, which seeks to congratulate and reward Modern Woodmen members who hold unique and impactful events for members in their communities.
Each year, Modern Woodmen will recognize 15 events held throughout the country. Winning groups receive a certificate, a commemorative award, a $250 donation to a charity of their choice and $50 toward a celebratory activity.
"Through fraternal activities like these, members can make an impact, strengthen their communities and bring more goodness into the world," says Jill Lain Weaver, Modern Woodmen's chief fraternal officer. "These events showcase what fraternalism is all about."
Congratulations to the 2019 Impact Maker Award winners!
Service projects
Chapter 18122
Richmond, Virginia
Last August, the chapter visited the ASK Childhood Cancer Center and provided lunch for kids at the facility.
Chapter 367 and youth service club 5228-1
Rogerson, Idaho, and Hailey, Idaho
Members purchased wish-list items for 91 residents of Valley House Shelter, then wrapped and delivered the presents to the shelter in time for a Christmas celebration.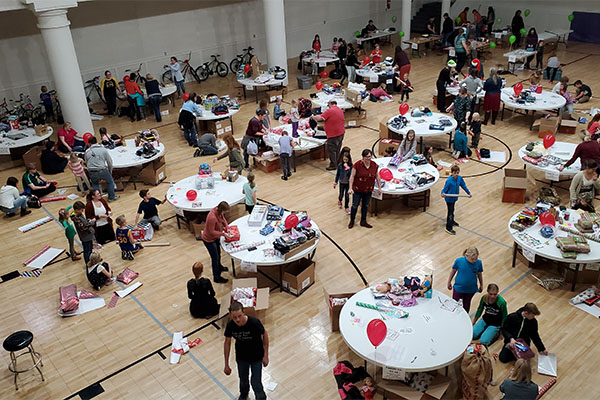 Chapter 155
Mukwonago, Wisconsin
Last December, the group purchased food items and essential supplies to fill the inventory at a local food pantry.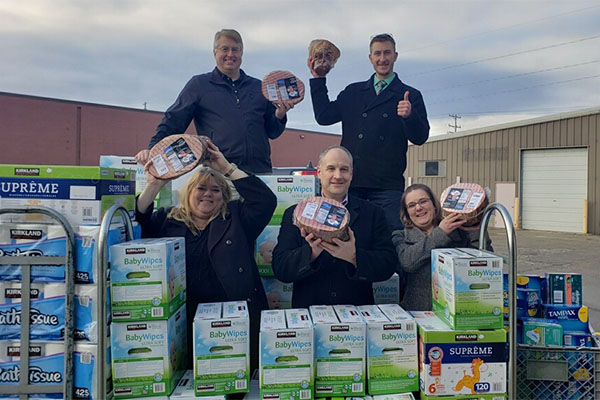 Social activities
Chapter 17425
Greeneville, South Carolina
Members attended an axe-throwing class at Craft Axe Throwing. The unique event encouraged members to be social and active while exploring a new, local business.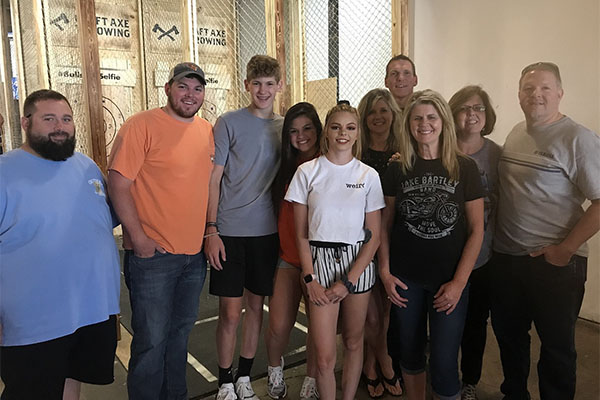 Summit chapter 18188
Rowley, Massachusetts
The chapter gathered at the home workshop of one member, where the group repurposed wood from pallets to create birdhouses. They learned how to use woodworking tools effectively and safely.
Summit chapter 18305
Dell Rapids, South Dakota
Late last year, members got together for an ugly sweater party social event, where they enjoyed dinner, prizes and each other's company.
Educational activities
Chapter 12136
Easley, South Carolina
Members toured Bee Well Honey Farm, where they learned how bees work in a hive and how a honey manufacturing facility operates.
Youth service club 11071-5
Anderson, South Carolina
Young members visited Eve's Mud Hut, a school bus converted into a pottery studio. The youth club created custom pieces of pottery, then signed their names on the exterior of the bus to commemorate the event.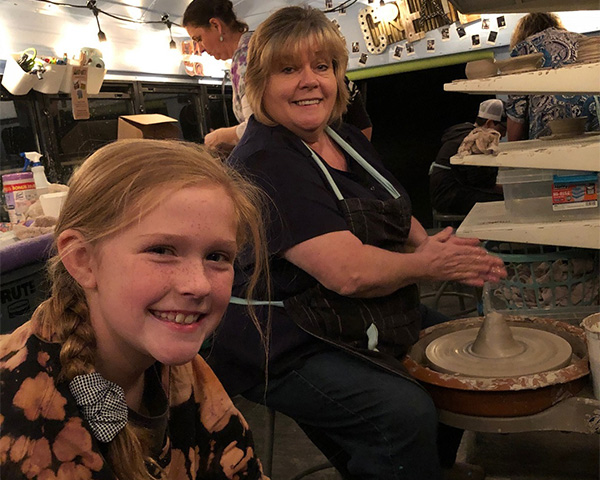 Chapter 12051
Coopersville, Michigan
Chapter members became certified in CPR through an American Red Cross-certified class. The event was inspired by one member's experience; the member's brother needed CPR, and a family member had to receive instructions from EMS personnel over the phone until in-person help arrived.
Hometown Hero events
Summit chapter 18245
Jackson, Michigan
Members came together in July 2019 to recognize Jeff Haueter for his 20-plus years of service to the community. The group was joined by many community members, including those from the mayor's office, the police and fire departments, the city council, local schools, the historical society and the governor's office. The day was dedicated to Haueter by the City of Mason.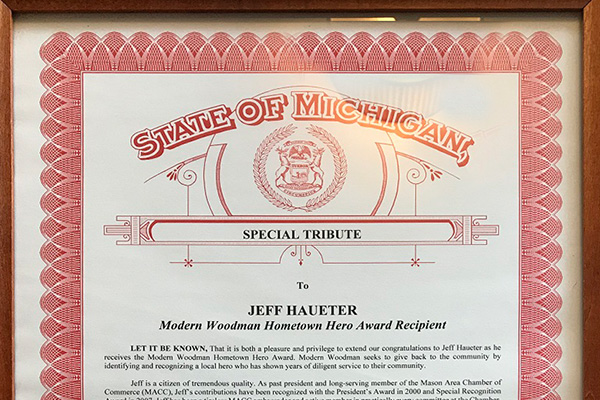 Chapters 8531 and 8983
Caro, Michigan
Chapter members came together for a gala event last October, where they selected and recognized their recipient and raised money through an auction.
Youth service club 12051-1
Coopersville, Michigan
In June 2019, the youth club honored veterans from a local VFW post. The event had a "Scoops and Smiles" theme, and the young members served ice cream sundaes for the veterans as an extra thank-you for their service.
Matching Fund events
Summit chapter 18090
Newark, Ohio
Members coordinated a fundraiser, which raised more than $4,000 for Fostering Further. The event featured dinner, testimonials from foster families and a performance from a magician and comedian.
Chapter 15262
Dell Rapids, South Dakota
Members coordinated a Matching Fund bingo event and silent auction last June that raised funds for a young community member's medical bills. In total, $14,700 was raised through the event.
Youth service club 15262-4
Dell Rapids, South Dakota
Young members sold coffee and hot chocolate before and after school to raise funds for a new curtain for the school theater.
Your financial representative
Meet a Modern Woodmen representative in your community and begin to explore how shared values can work for you.
---
Find a rep near you
Need help finding a representative?
If you're unable to find a Modern Woodmen representative in your community, we'd like to help.
Contact the home office
I'm here to help
Find another representative